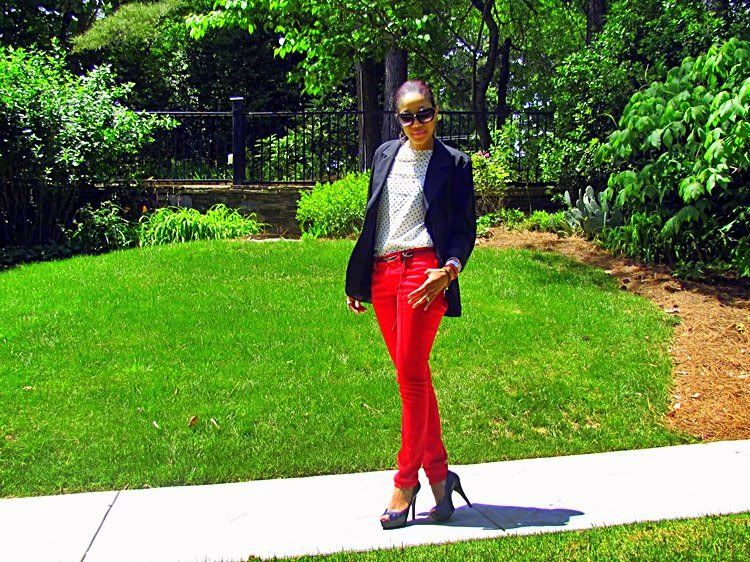 Hot Topic
-red jeans│H&M-polka dot top & assorted bracelets│Thrifted-blazer & skinny belt│BCBG-shoes│Michael Kors-watch│Charlotte Russe-snake ring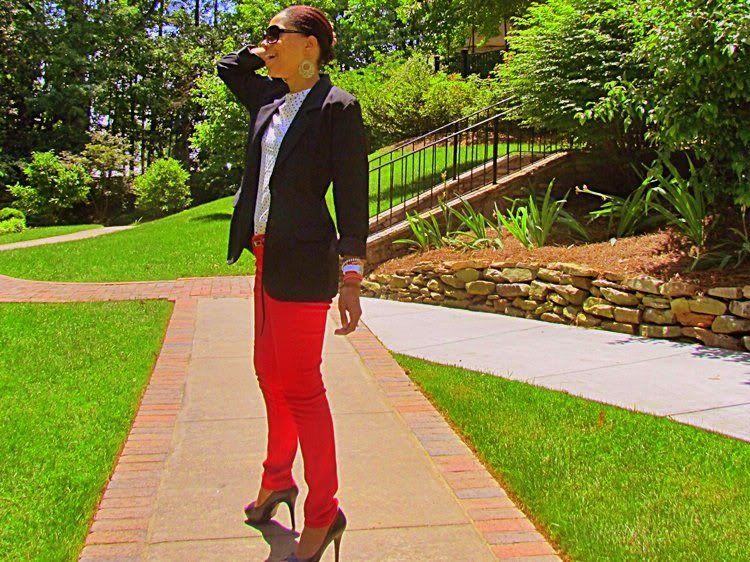 Short post today.  My WordPress isn't acting normal today.  Not quite sure why.  I wore this last week.  I'm a little obsessed with colored denim right now.  My daughter gifted these pants to me in December.  I also wore them here back in January where I went a little more casual.  This time, I paired them with simple black peep toe pumps, a navy polka dot top and black boyfriend blazer.  Speaking of blazers, I found a ton of colored blazers while thrifting a couple weeks ago and just got around to putting them in the cleaners.  They've been riding around in the trunk of my car and I finally remembered to drop them off.  I so can't wait to get them out so I can wear them.  I found so many good things!  Green and pink.. Ahhhh.  Now I need to find Orange.  A deep bright orange!
I'm also loving the trend with bracelets stacked around your watch.  HAUTE!  I just love it!!  Now I'm going to get back to figuring out why my WordPress is acting up today.  Gotta get my techy hubs in on this one, because I have no idea what I'm even looking for. LOL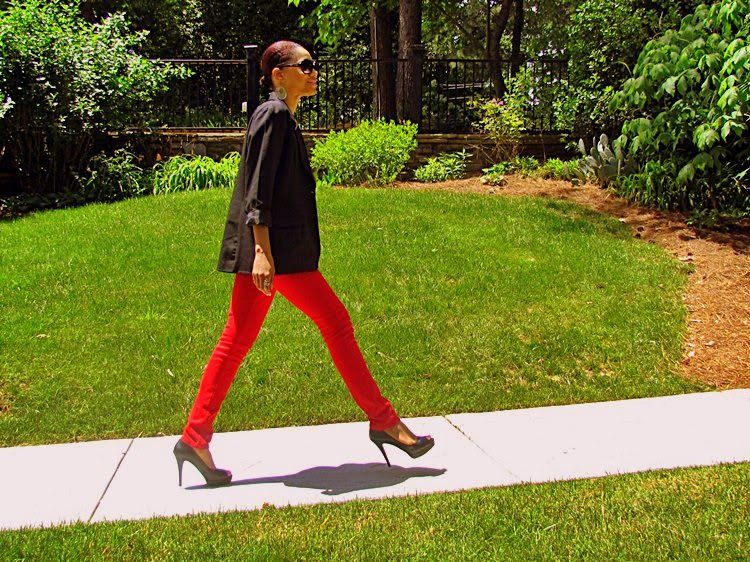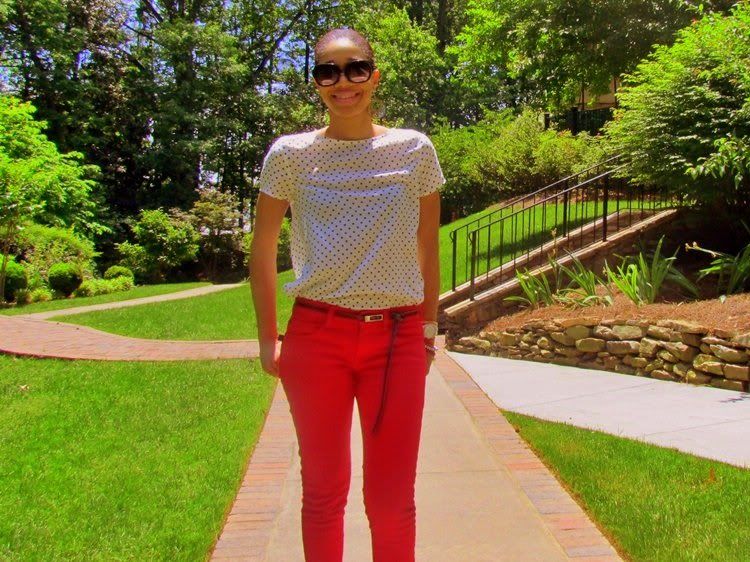 Don't forget to stop by Fashionista Next Door to see how she ROCKED IT in the "ROCK IT & ROLL IT Style Challenge".  ALSO, You still have a chance to enter to win a $50 Shopping Spree from MimiBoutique.com.  Click here to find out how!